I have caught myself, despite my better intentions, falling quite in like with a little-known television series that my local public station plays in the 20 minute spot between other series. It's called
The Cafe
and the premise is that...well, you can just as easily read this
Wikipedia post
about it. And perhaps understand what it is that attracts me by this short scene:
I enjoy it, but what's more important to me is the small, homely (in the sense of something that is comforting and small as one's experience of home) artistic endeavors I come to appreciate especially during the winter.
These run the gamut from comic strips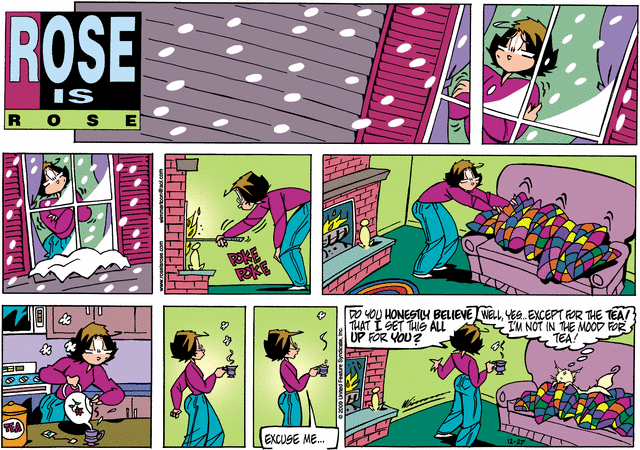 to recent music
to music from my childhood
to very, very stupid TV shows.
I think what it is is that they're little things. Small examples of tameness that manuever under my defenses and tickle something that, otherwise, I'm loathe to admit: I like consistency and safety. And wailing harmonicas.